SYC: Hey handsome are you ready to go out with us?

YH: SYC leave me alone I got a gun
YH: Chunnie ahhhh come here a little closer

YH: YC are you free around midnight?
YC: YH your sweet voice makes me feel very creepy
YC: Ok ok let's party together tonight?
YH: Good boy…we'll be the hottest guys in the club
CM: Hyung before clubbing , let me teach you how to make a move
YC+YH: mmmm making a move like this?
CM: Yeah stretch your arms like that and shake a bit…wow that's hot Hyung

YH: Let's call it Changmin's move ?
CM: Hyung what about Changmin's touch?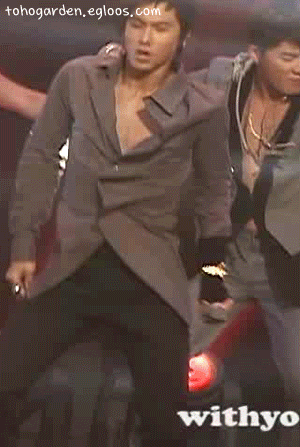 YH: I really like Changmin's move…let's move more
YH: I gota very great idea, let's invite everyone to the club!
YH: Jaejoong ahhh would you go clubbing with me tonight?
JJ: Hmmm? Clubbing? I haven't started practicing yet.I'm not confident in dancing tonight.
YH: Come on no need to be shy, you'lll be with the dance machine like me
JJ: All right everyone we're gonna go clubbing tonight and I'll be fine with Yunho — the dancing master
JJ: I shall give him a good massage
YH: ahhhh that is sooo great ♥
YH: Don't envy me everyone since it's my b-day
JS: Hyung you think JJ is the best at massaging? You might change your mind after getting a massage from me ;)
YH: Junsu aaaahh I feel so touched

YH: Why are you this sweeeeeeeet?
JS: Hyung I know you love me but Ouch that hurts
YC: YUNHO LET MY BABY GO otherwise I'll let Changmin eat all of the food at your b-day party!
YH: Fine I can still drink and dance and eat dessert at my b-day party?
YC: No you'd be OUTSIDE eating desserts all alone. Leave my dolphinnie alone.
YH: I'll leave Junsu alone but can I focus on you instead?
YC: O_o!!! Hyung would you like to be banned in this SYC fanfic?
YH: I was just joking….
YC: Yeah right SYC readers….let's have a big laugh
SYC: seems to us that u guys wanna cry?
JS+JJ+YC+CM+YH : SYC it's party time!

YH: Let's eat before Lord Vodelmin finish all the food.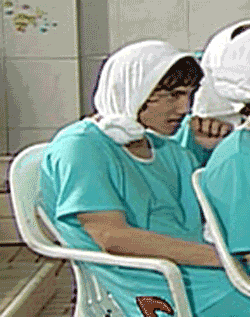 CM: Someone is calling for my one touch?
YC+JJ+YH+JS: hahaha come on let's make a Changmin's move yeahhh
JS+JJ+YH+CM: yeah yeah make a move
Happy Birthday Yunho Oppa…we love you!!!